Military Discount
See Shop for Details
MUST PRESENT COUPON
PRIOR TO SERVICE.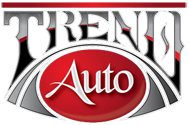 Senior Discount
See Shop for Details
MUST PRESENT COUPON
PRIOR TO SERVICE.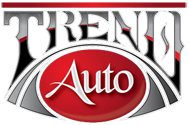 Auto Repair Coupons, Rebates & Offers


Check our coupons page and follow our tips below to help you save money on the cost of car repairs and maintenance.
Schedule a regular oil change at Trend Auto in Peoria. It is the key to easy car maintenance and eliminating expensive engine repairs down the road.
Pay attention to the "service light" warnings on your dashboard. Responding quickly to a service light is often easy and affordable but ignoring a service light can greatly increase the cost of future car repairs.
Get to know your owner's manual. It is time well spent. The owner's manual contains valuable tips for keeping the cost of car maintenance and service affordable.
Discuss the details of needed auto repairs with your mechanic.
Call Trend Auto in Peoria at 623-931-8889 for Coupons, Rebates, and Offers and keep your auto repair costs low!
What initially drew me to this repair shop was the rating. And now I know why it's rated so high. I went in thinking I needed a new starter. It ended up being a bad cable. I feel like many shops could have taken advantage of this opportunity to pull a fast one, but Robert and his crew were honest and ethical. I will forever take my business there and I highly suggest Trend Auto Repair.
Took 2002 Chevy Trailbkazer in for coolant leak and water pump replacement. Was treated very professionally by Robert. Explained everything in detail. Did not take advantage of the situation and only replaced what was needed instead of trying to charge for extra unnecessary parts. Now have a smooth running vehicle with a nice warranty. Highly recommend their services.
Very friendly staff and willing to work with you price wise! I will definitely continue to bring my car here! Thank you for great service.
If you want a solid estimation on your vehicle and someone who will be honest first even before making money on your vehicle look no further! Ask for Robert and he will take great care of you. I could of kept on putting money into my car and trying to fix things and he pointed me in the right direction to get a new car, when he could of kept on making money off me! Very friendly guy and very happy with my car! Hard to find genuine people nowadays, so I'd recommend Trends Auto to anyone!